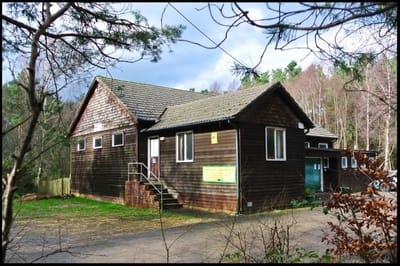 We are open throughout the Easter Holidays (except the Bank Holidays) for Holiday Club.
The next Inset Day is Thursday 23rd June.
*****************************************
Stepping Stones is a not for profit, committee run, charitable day nursery. We are a well-established group with more than 20 years experience in providing pre-school nursery care and education in the local community. Our woodland setting is situated within the beautiful New Forest National Park, in Bransgore, Hampshire.
We offer care and early learning for children from 18 months old - in or out of nappies.
We are open Monday to Friday 8.00am – 6.00pm, 48 weeks a year, with Holiday Clubs running during school holidays (dependent on sufficient numbers).
At Stepping Stones, we believe that every child deserves the best possible start in life, and we support them to fulfil their potential. We provide a safe, caring, secure environment where children are nurtured to develop their skills, knowledge and attitudes from first hand experiences. Using the Early Years Foundation Stage (EYFS) as a framework, activities are child centred with their abilities and interests being fully addressed.
We sometimes run Pebbles, a toddler and baby group every Monday in the Autumn term. 09:30-11:00 £2 per family which includes a cup of tea, a nice biscuit and a snack for the children. Join us for our informal chat and play. All welcome. It is not running this term, but we will advise when it is running here.
We are delighted that Ofsted judged us to be "Good" in November 2019. We are extremely proud of our facilities and high standards of care.
"Children benefit from continuous free flow to the extremely well resourced outdoor play area."
"Children settle in quickly on arrival due to the warm welcome from staff. Key persons provide younger children with lots of reassurance and cuddles to help them feel secure."
If you would like to find out more then please read our prospectus or arrange a visit. Visitors welcome from 9.30 am daily.
Tel: 01425 673135 / 07724 876456
Email:
manager@steppingstonesbransgore.co.uk
Stepping Stones Nursery,
Burnt House Lane, Bransgore, Christchurch BH23 8DD
Charity Number 1077865